Submitting Your Print Using The Submission Form
This tutorial will show you what information needs to be provided in the submission form for a class project.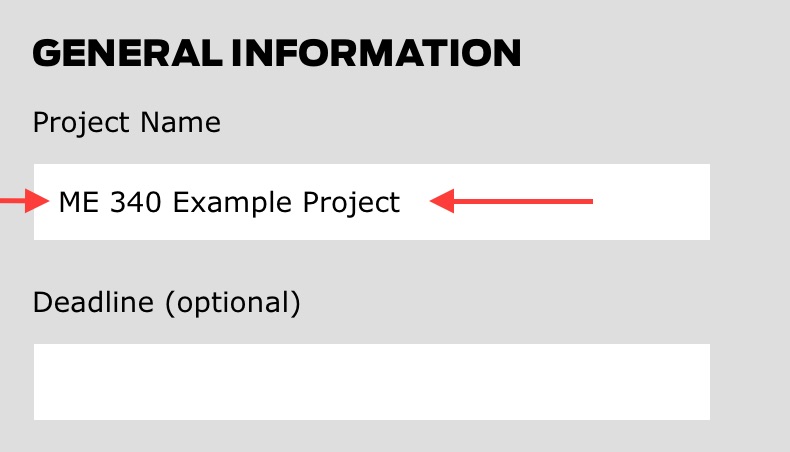 General Information
Start by filling out an appropriate Project Name to describe your print submission. The Project Name MUST include your course designation and number to be approved. This, along with the previous form, is how we know to approve your project for class.

Please do not select a deadline. The Maker Commons will not be able to honor deadline requests.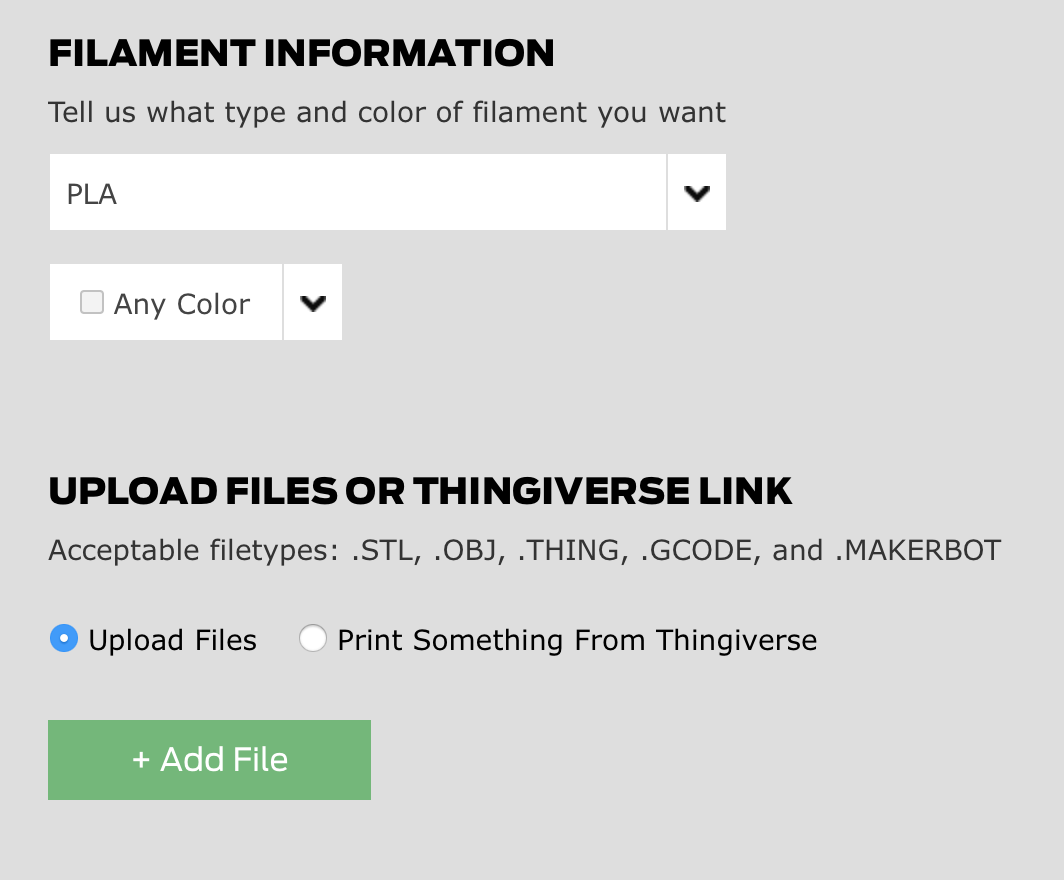 Filament Information
Our MakerBot Innovation Center only prints PLA filament. Please select which color of filament you would like to have your print to be printed in. If the selection is left on Any Color, Maker Commons consultants will choose the first available printer for you.
Only upload .makerbot files, which have been compiled using the MakerBot Desktop Software. The Maker Commons is unable to print any other file types and these submissions will be deleted. 
You are also given the option of uploading multiple .makerbot files to a single request. We do not recommend this as the interface makes it unclear how many files have been uploaded and requests could be lost. Please submit individual requests for each .makerbot file you would like to print.
After you have successfully uploaded a .makerbot file, you may see an option to change the quantity of prints. Due to high demand and limitations of the MakerBot Innovation Center interface, we are not able to honor quantity requests. Each submission will be printed one time. If you need multiple prints of a single model, you can either submit it multiple times or place duplicates of the model on a single build plate in one .makerbot file.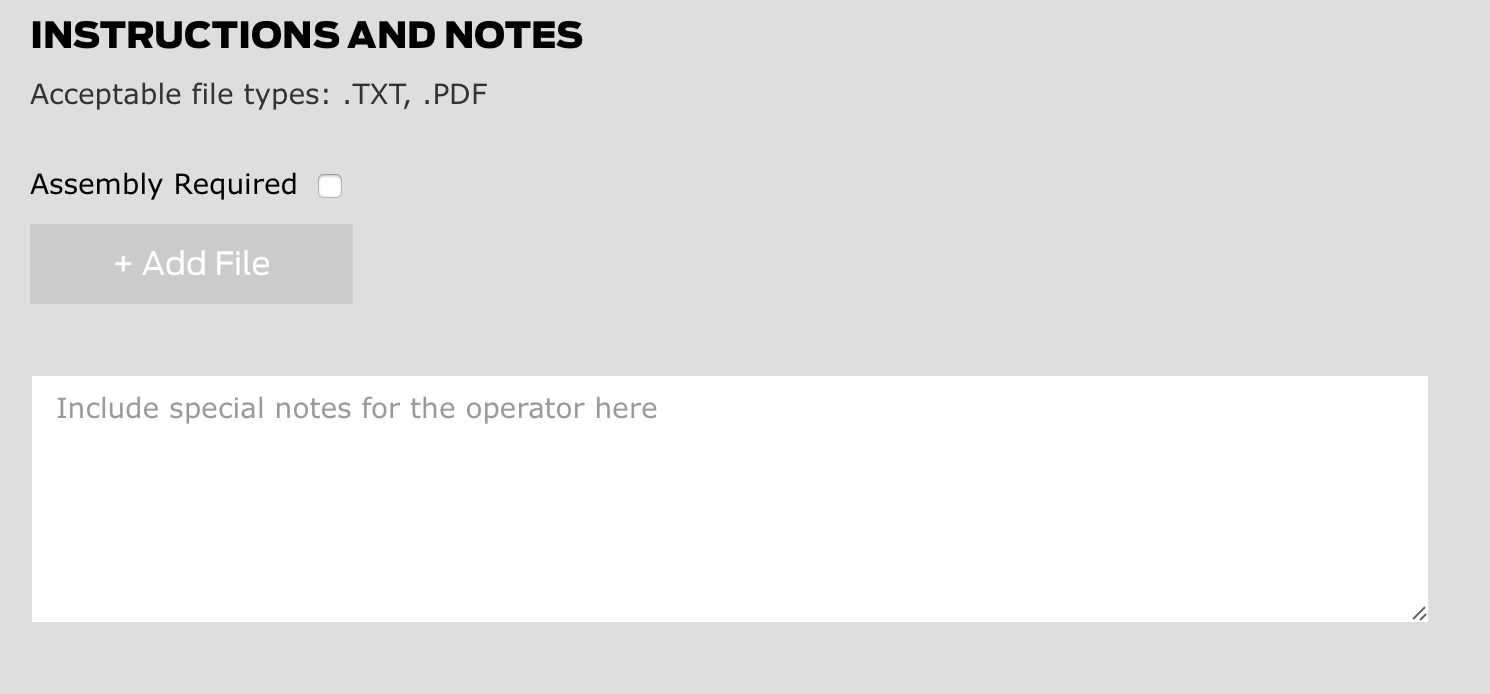 Instructions and Notes
The Maker Commons is unable to assemble any parts and will have to ignore any assembly instructions uploaded to this section.
Important for Commonwealth Campus students: Please enter your campus name in the special notes section. This is how Maker Commons and Library staff will know which campus to ship your print to. If no campus is entered, you will not receive your print.
Submission
Click the Next button to review your submission details. When you have confirmed that they are correct, please click the Confirm button. You will receive an email that acknowledges your submission and will receive another email when your print has been approved and entered into the queue for a printer.
This tutorial will show you what information needs to be provided in the submission form for a class project.