Sign up for an Innovation Center Account.
Download the boat.stl
Use the MakerBot Desktop software to convert your new .stl model file to a .makerbot file that can print in 2 hours or less on a Replicator (5th Generation). 
Preparation info is at:  https://makercommons.psu.edu/2016/02/05/creating-a-makerbot-file/ 

Make sure that you follow the above instructions and prepare it for a MakerBot Replicator (5th generation) and Smart Extruder+ or it cannot be printed!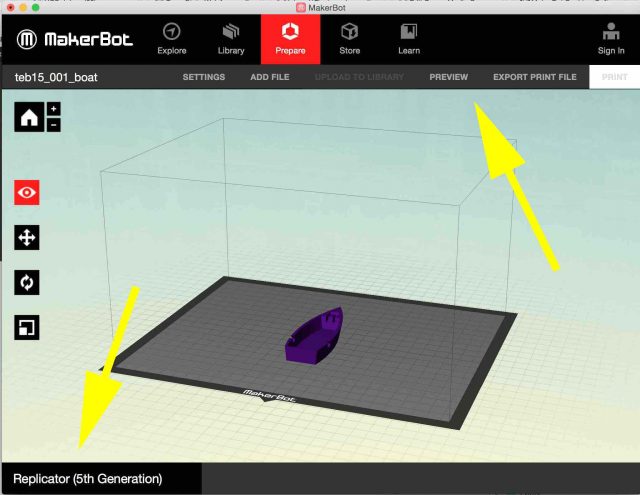 To check this, click Preview before you Export Print File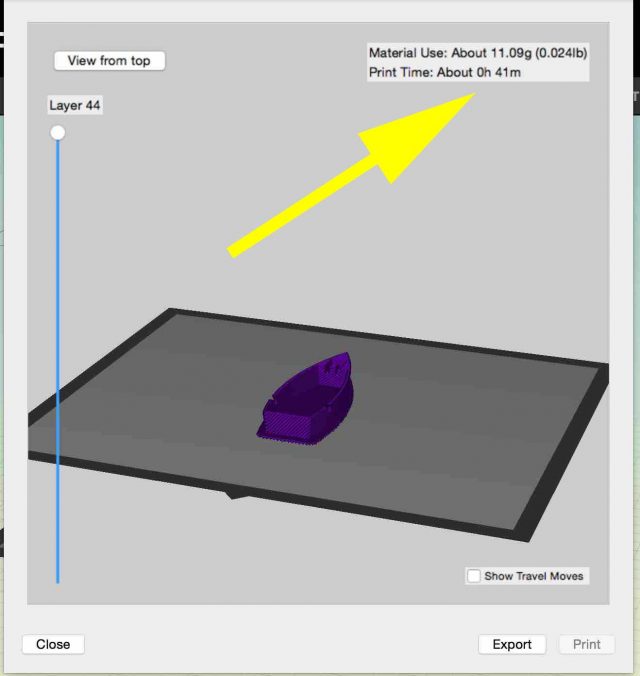 5. Make sure your exported .makerbot file is named using the format: section#_userID_boat.makerbot (ex. section001_teb15_boat.makerbot)
6. Upload your file at https://makercommons.psu.edu/3d-print-request-submission/