3D Print Sustainability @ Maker Commons
We know that "reduce" is the most important of the "3 Rs." If you don't need a physical print of your 3D Model, you can share it with Sketchfab.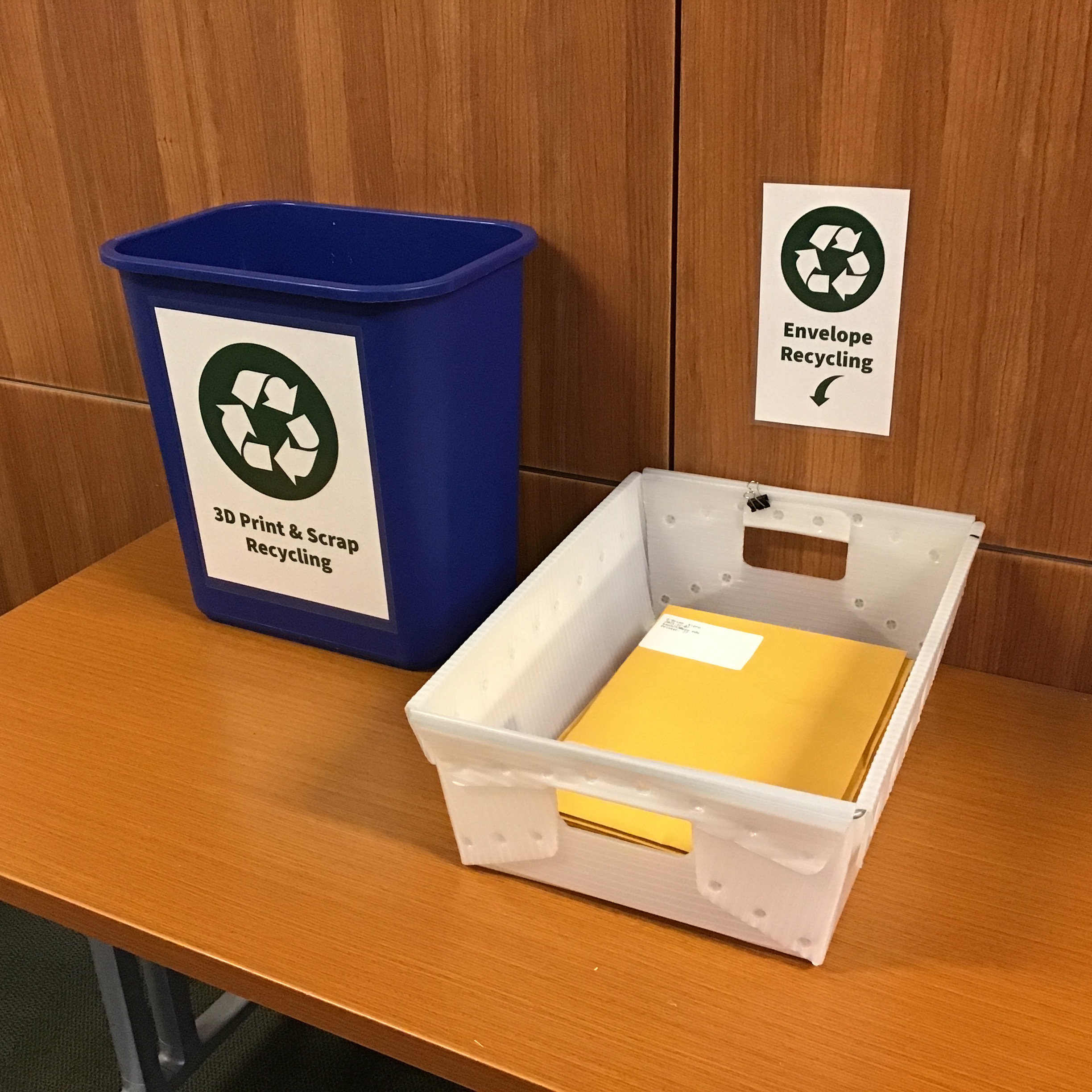 Maker Commons commitment to sustainable 3D printing starts with collecting.
We collect failed/bad prints and scraps to be recycled and delivery envelopes to be reused or recycled.
For most prints, recyclable, paper delivery envelopes are used to keep plastic out of Penn State's waste stream.
The 3D print waste collected in the 3D Print & Scrap bin is moved to a TerraCycle Collection Box located in our 3D Printing lab.
Once a box is full, it is returned to TerraCycle to be recycled, making way for a new collection box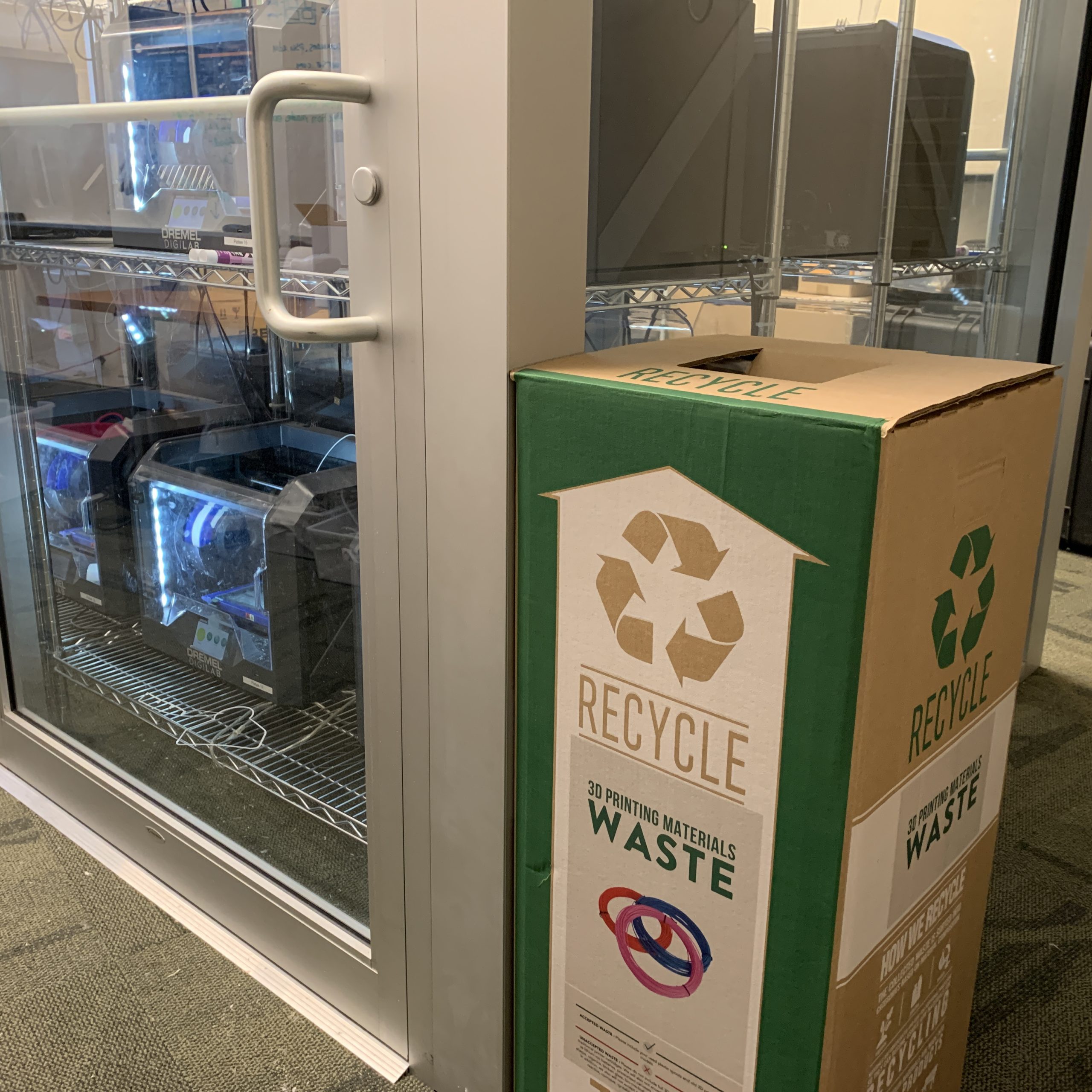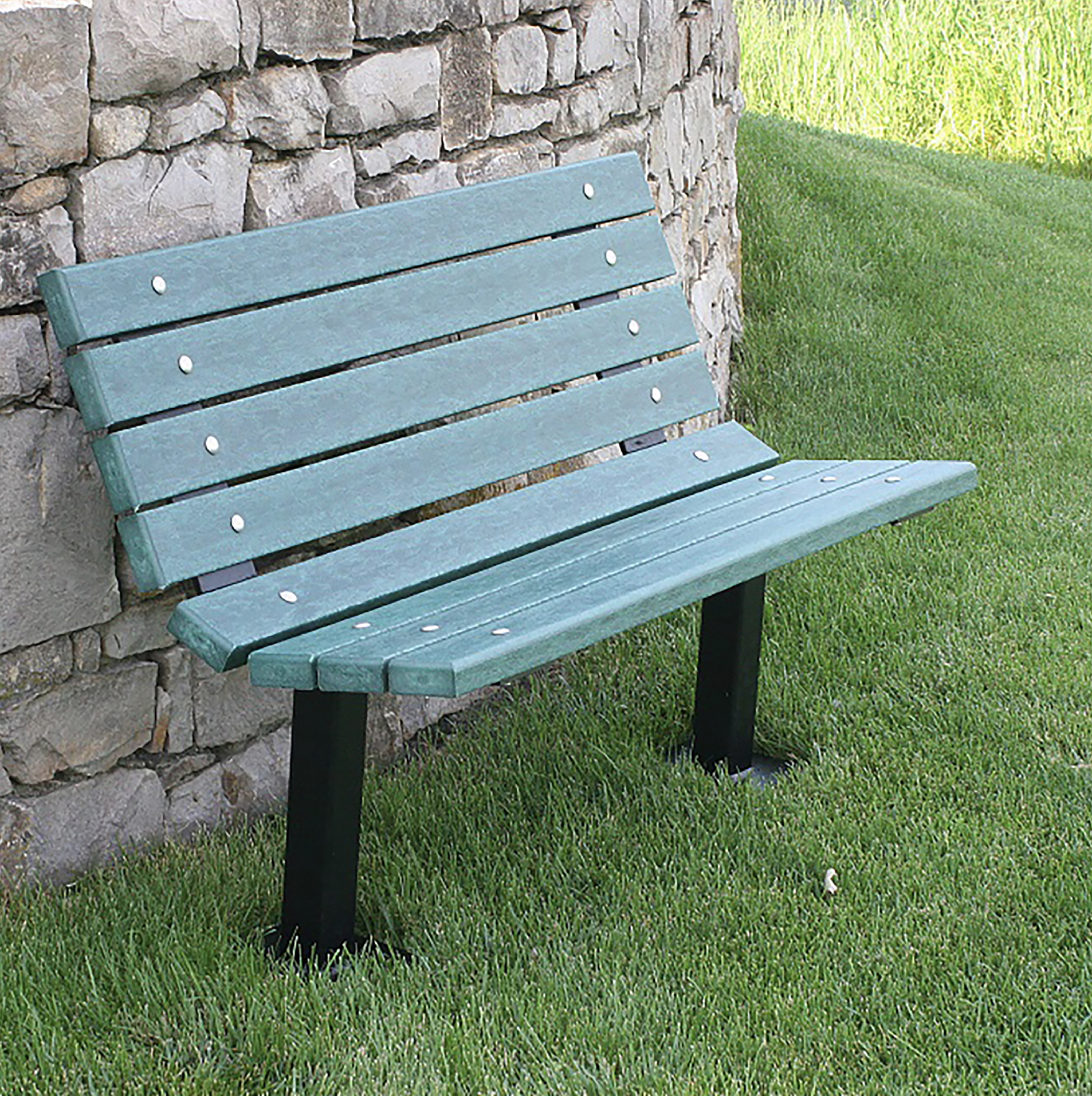 Terracycle collects many types of different polymers in addition to our PLA scraps to melt down and use for injection molding.
They make items like park
benches

to put back into the community.
Recycling these polymers helps save trees and reduce space in landfills!
Do you have a different way to reuse our 3D print waste? 
We're happy to hand it over to you!