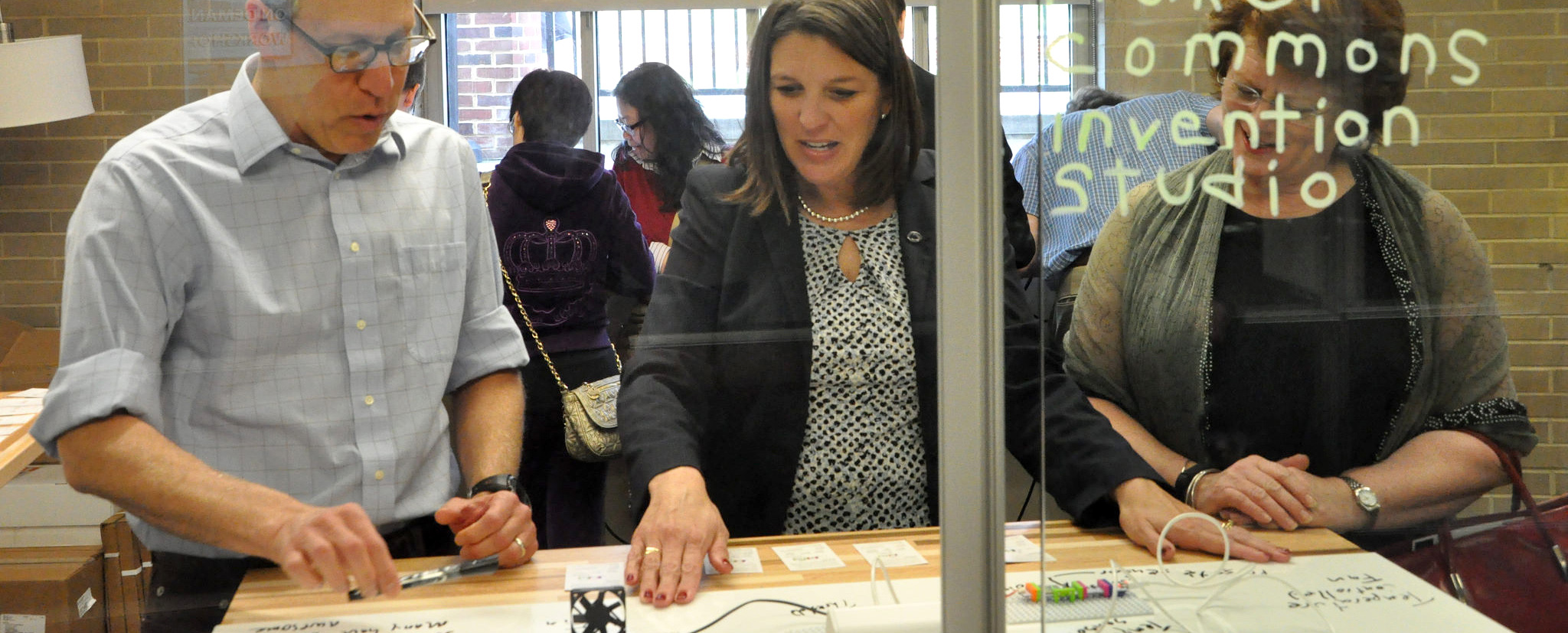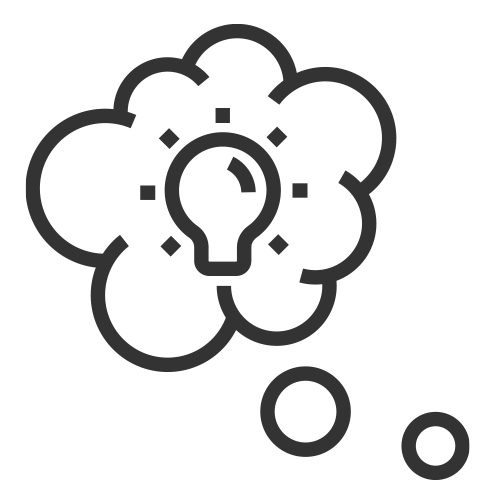 Our consultants will work with you to turn your assignment idea into a training plan and deliverables that ensure learning outcomes are met.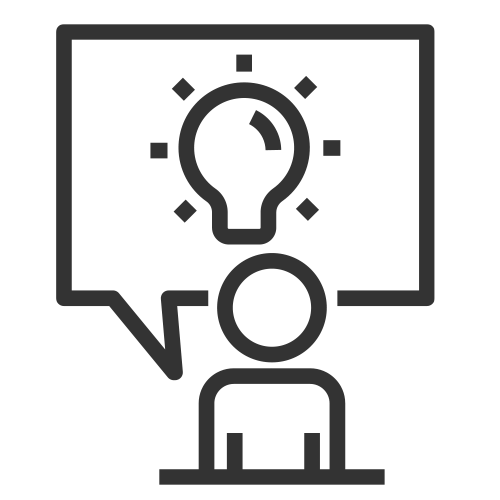 Whether in our teaching lab, your classroom, online – or some combination thereof, we ensure student familiarity with needed tools and techniques.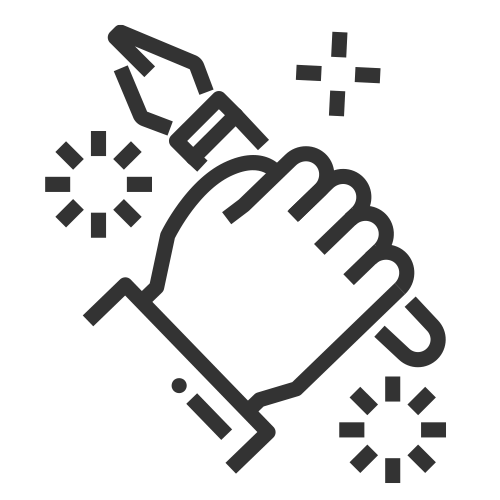 The right hardware and software can make all the difference in completing a variety of projects. Our team ensures access across the Commonwealth.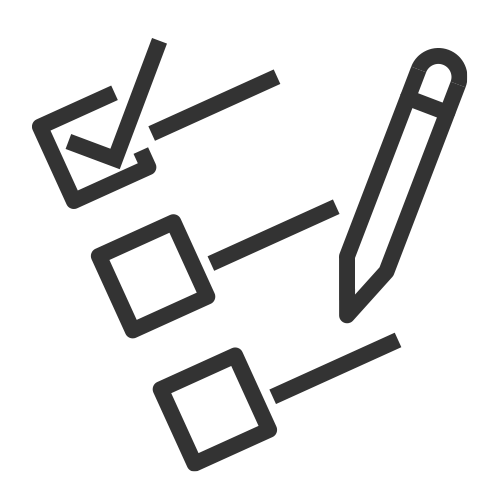 We aim to make grading assignments simple and effective with a sample rubric developed with instructors and strong partnerships with IDs and librarians.
Our just-in-time resources provide access to 1:1 help via hotline and self-serve learning via tutorials and interactive modules – all to ensure student success.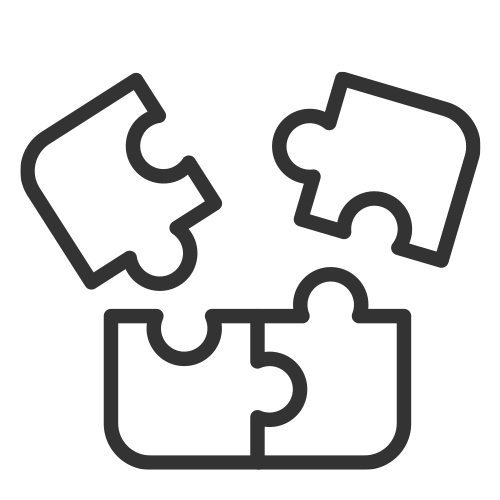 We also offer multimedia storytelling at our Media Commons or immersive learning opportunities at our IMEX Lab. 
If you are assigning a multimedia-intensive project in your class, we can conduct an in-class workshop in our instructional computer lab to get your students up-to-speed on the required software quickly.
For University Park courses, we also offer the use of our lab for classes to work on their assignments during a class period. These allow for both yourself and a Maker Commons consultant to be available for students to answer any questions or give advice on the progress of their projects.
We highly recommend that faculty register each 3D printing assignment with us to ensure students have appropriate access to the 3D printers so that they can successfully complete the assignment. To get started, please us the Project Registration Form in the Start Here section below.
Register Your 3D Printing Assignments and Projects

The Maker Commons can accommodate approximately 3,200 3D print requests each semester. To ensure your students can print their course assignment or project, we recommend that you register each 3D printing project with us early in the semester. Registering collects information like project details, due date, number of students and estimated number of prints for the class.
Project Support + Technology Training

Send your students to Maker Commons individually or in groups to get support at any time during the course of completing their multimedia projects. Consultants will work with you one-on-one to learn the software and technology you need for your projects. We can teach you the basics quickly so you can start immediately or spend time with you learning software in-depth.
Student Assignment Design

Maker Commons consultants and instructional designers can work with you to design assignments that are effective, engaging and work within your timeframe. We can also provide resources such as sample projects and rubrics.
Rapid Prototyping in the Invention Studio

The Invention Studio allows students to experiment with rapid prototyping technologies like littleBits, LEGO, Philips HUE, Arduino, Raspberry Pi and more. Consultants are happy to discuss prototyping assignments.
An Alternative to 3D Printing
 
Sometimes 3D modeling is the focus of an assignment. Not all 3D models need to be 3D printed as the final learning artifact. Until recently, the publication method of 3D printing has been the only method supported by Maker Commons. Now, Maker Commons is supporting the use of Sketchfab as a way to publish 3D models to be turned in as an assignment.
Mobile Media Program
The Mobile Media Program has been putting iPad-based media production kits in the hands of students since 2014. With the latest hardware's powerful new capabilities, this opportunity now supports both traditional video and audio creation but also augmented reality, robotics and more.
Learn More + Apply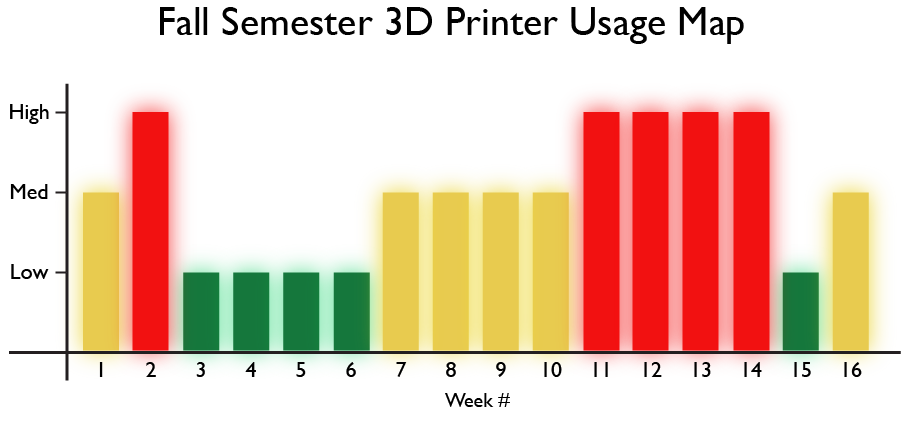 Tip: Contact Maker Commons prior to sending large groups of students our way – and as early in the semester as possible. The more in advance we know, the better the assistance we can provide. You may want to consider our usage trends when scheduling your 3D Printing projects.

Sample Assignments

Take advantage of these sample assignments, guides to course projects and more to get going with multimedia in your classroom today.
Resources

Need a little help with a project you've assigned or activity your students have embarked upon? These resources should fit the bill.
Pilots, Projects + Programs

Want to take part in the latest offerings from Maker Commons and Media Commons? Find out more about our pilots, projects and programs.
Ready to Get Started?
If you're all set to deploy a media project in your classroom – or just want to talk with a consultant – please get in touch.
Flexible Support for Teaching and Learning
Maker Commons offers resources to support you while working on making projects in any of the
Flexible Instructional Modes
.
Our team can offer faculty or student consultations, tailored workshops, open office hours and more whether your class is taking advantage
of
In-Person
,
Remote Synchronous
,
Remote Asynchronous
or
Mixed Mode
instruction. Whether in our teaching lab, your classroom, online – or some combination thereof,
we're here to meet you where you are
.