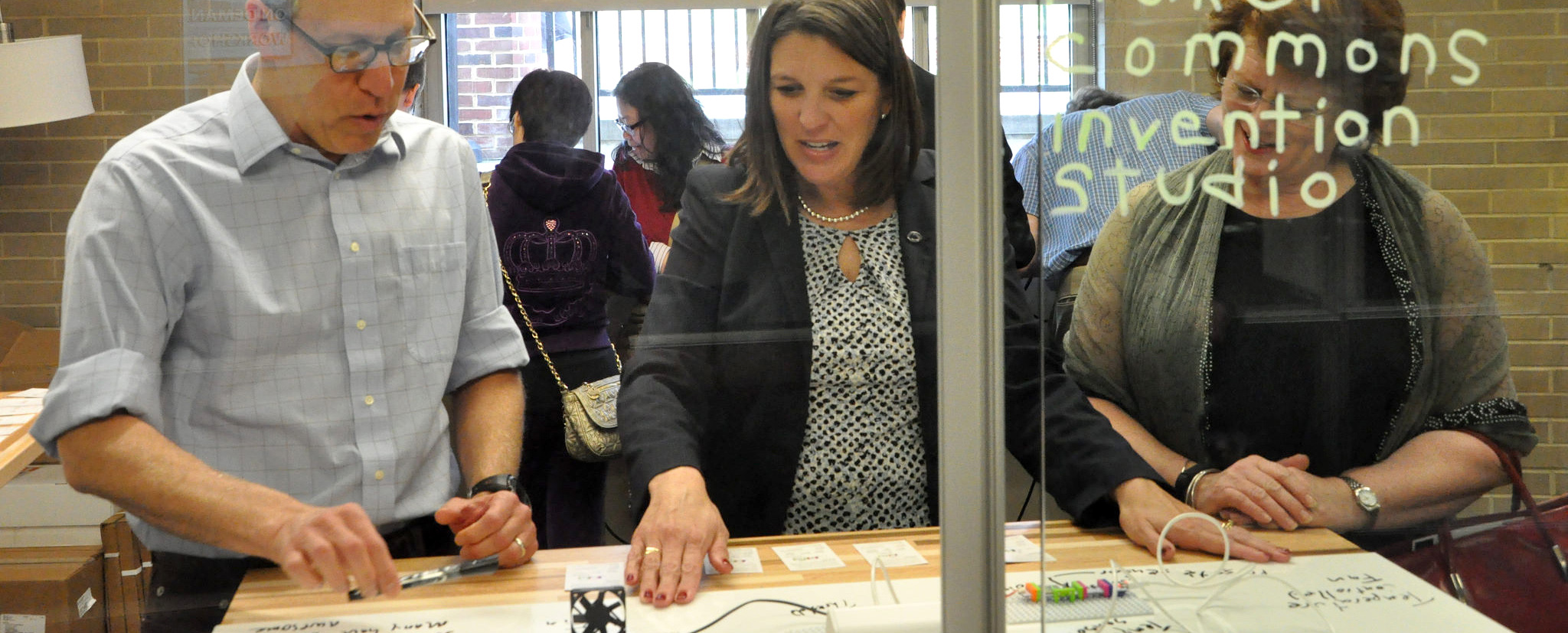 If you are assigning a multimedia-intensive project in your class, we can conduct an in-class workshop in our instructional computer lab to get your students up-to-speed on the required software quickly.
For University Park courses, we also offer the use of our lab for classes to work on their assignments during a class period. These allow for both yourself and a Maker Commons consultant to be available for students to answer any questions or give advice on the progress of their projects.
We highly recommend that faculty register each 3D printing assignment with us to ensure students have appropriate access to the 3D printers so that they can successfully complete the assignment. To get started, please us the Project Registration Form in the Start Here section below.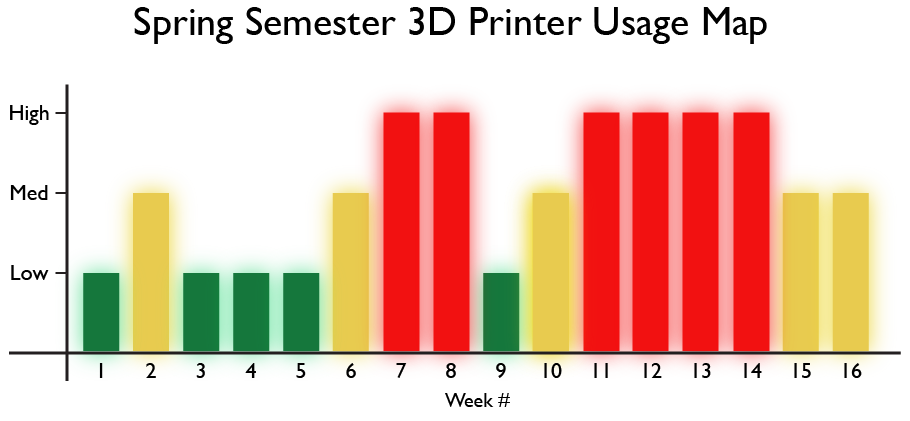 Tip: Contact Maker Commons prior to sending large groups of students our way – and as early in the semester as possible. The more in advance we know, the better the assistance we can provide. You may want to consider our usage trends when scheduling your 3D Printing projects.

Sample Assignments
Take advantage of these sample assignments, guides to course projects and more to get going with multimedia in your classroom today.
Pilots, Projects + Programs