littleBits electronics for rapid prototyping: littleBits has a PDF library of inputs, outputs, sensors and internet-connected devices
An assortment of LEGO bricks, connectors and other blocks for giving your prototypes shape and form
Tools and paint supplies for 3D print finishing
Innovative tables and workspaces designed for inventing
Three hour maximum appointment time
Monday – Thursday: 9am – 6pm
Friday: 9am – 5pm
Saturday: 1pm – 9pm
subject to change, based on availability
Questions regarding using the Invention Studio technologies be directed to the Media Commons consultants during open hours.
Contact us for training and services for your next prototyping and inventing project.
Invention Studio Features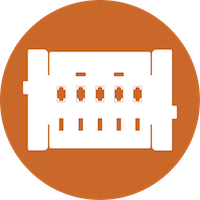 What are they?
littleBits are easy-to-use electronic modules that snap together magnetically, to quickly create circuits. This ease of use makes them ideal for the rapid prototyping of electronic devices. Pick an input, attach an output, and you've got a circuit! They can be as simple or as advanced as you need. The Invention Studio has hundreds of littleBits to use – inputs, outputs, and everything in between. Stop by the Invention Studio during staffed hours to try them out and learn more!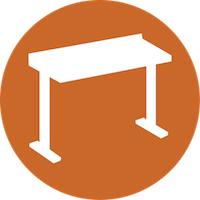 What are they?
The Invention Studio houses four custom-built Maker Tables, specifically designed to accommodate maker projects and rapid prototyping. Features include: height adjustment, sliding surface whiteboards, USB and outlet power, and clean butcher block wood design. Each of the four tables can be scheduled to use, through our Appointment Request Form.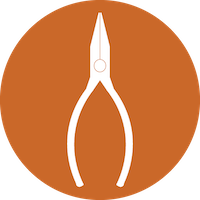 What are they?
Have you recently 3D printed something with the Maker Commons? The Invention Studio provides various tools for finishing and cleaning up your 3D prints. Whether you need to remove support material or just smooth out some rough edges, most 3D prints can be cleaned up easily.
Available tools include:
An assortment of pliers
Heated tools for smoothing out prints (MODIFI3D pen)
Work gloves
Eye protection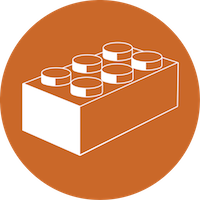 What are they?
They're LEGO! The classic building blocks that have been around for generations. The Invention Studio has a wide variety of LEGO to use in conjunction with littleBits and other technologies. Want to build a remote controlled car? Use littleBits to create the electronics, and use LEGO to give it all structure. LEGO can be found on the opposite side of the littleBits rack.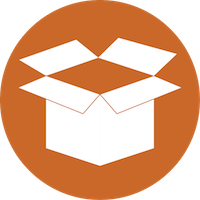 What are they?
Working on a project in the Invention Studio, but not quite finished? Everything has to stay in the Invention Studio, but we offer project boxes in which to store your creations, so you can come back and complete them without having to start from scratch. To request a box, please speak to our consultants at the desk next to the Invention Studio.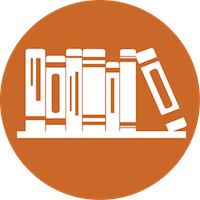 What is it?
Looking to learn more about maker technologies? We have a library devoted to magazines and books covering a wide array of devices, advancements, and projects in the maker community. These can be viewed in the Invention Studio, but can also be checked out like a typical library book, if you'd like to take it home.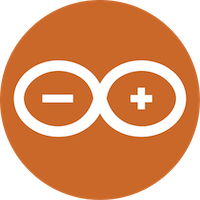 What is it?
Taken from Arduino's website: "Arduino is an open-source electronics platform based on easy-to-use hardware and software. It's intended for anyone making interactive projects." The Invention Studio has two Arduino Uno boards, as well as littleBits' proprietary Arduino modules. Use them to learn the basics of programming, or create your own advanced projects! To learn more about Arduino, visit Arduino.cc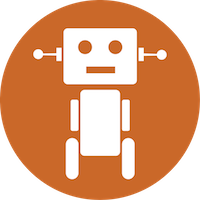 What are they?
There may, one day, be a robot uprising. But the robots in the Invention Studio are nothing to worry about. We have two simple, programmable robots to interact with: a Makeblock mBot, and a Thymio. They each have built-in sensors, and you can program their behaviors by connecting them to your computer. Stop by to see them in action!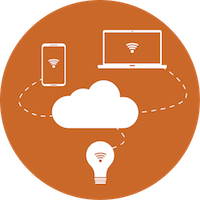 What are they?
The Internet of Things (IoT) is a relatively new concept that refers to the interaction and inter-connectivity of everyday devices and objects over a shared network. For instance, think of your phone communicating with the lights and appliances in your home, to turn them on and off — a "smart home." Using certain littleBits, programmable boards, and the wireless network in the Invention Studio, you can explore the IoT concept by connecting devices together, and enabling them to communicate. We also have four Philips Hue lightbulbs, which allow you to change their color and brightness from a mobile device.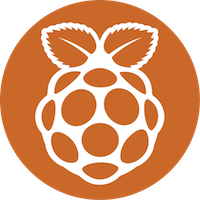 What is it?
The Raspberry Pi is a tiny, single-board computer that is often used to learn the basics of programming and computer science. Its size and simplicity makes programming less intimidating for beginners, but its status as a full computer can take advanced users quite far. The Invention Studio has two Raspberry Pi boards that are open for use.
Curious about how Rapid Prototyping techniques are being used around the world in art, design, engineering and more?