University Park 3D Print Self-Pickup
PLEASE DO NOT HEAD TO THE LIBRARY IMMEDIATELY AFTER RECEIVING THE COMPLETION EMAIL. 
Prints should be available for pick up 24 hours after the print completes. (48 hours if over the weekend).*
Self-pickup is located in the open area near the Media Commons Service Desk outside of W140 Pattee.
If you are unable to find your print in the bins, please ask a consultant or email us at:
makercommons@psu.edu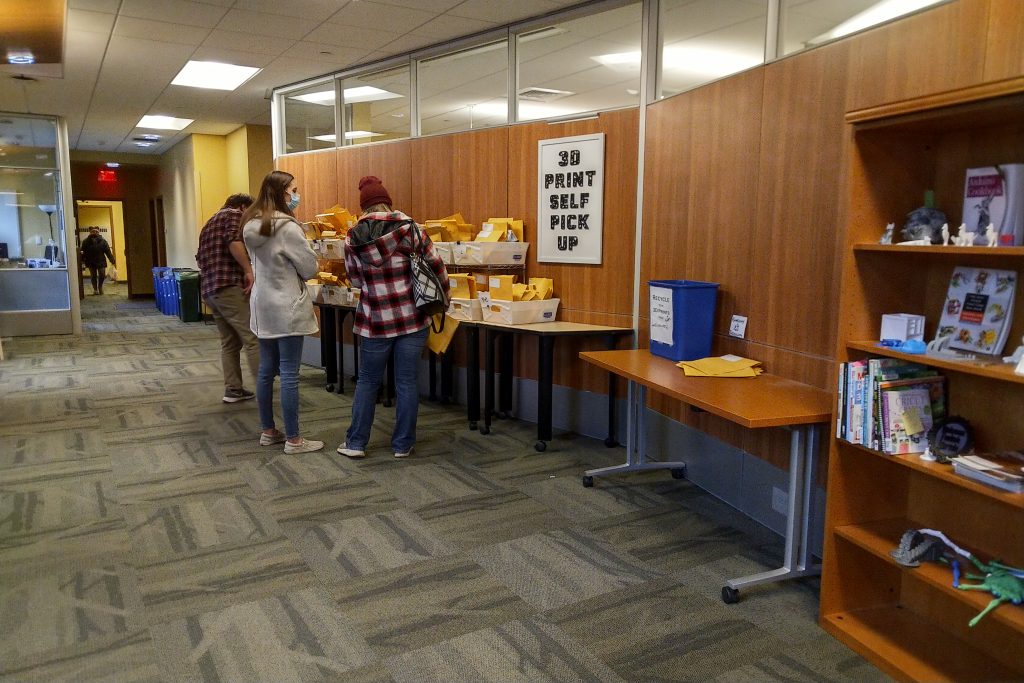 If you have questions about the way your print looks or was produced, please schedule an appointment with the Maker Commons to meet with a consultant and discuss your print. You can submit an appointment request using our Appointment Request Form.
*3DPrinterOS's automated email system will notify you via email as soon as your print has been completed, not when it has been delivered from the printer. This unfortunately does not account for or align with Maker Commons' harvesting schedule.
Commonwealth Campus 3D Prints
Prints submitted by Commonwealth campus students will be printed at the University Park Maker Commons. Using the Libraries shipping system, prints will be shipped to the campus designated in the print submission form. You can pick up your print at the main desk of your Commonwealth campus library 3 – 5 days after their request has been printed.
The print will be shipped within a business day of the print requester receiving the "Successful print!" email. Please allow 3 – 5 days for it to arrive on campus. There is no email to let you know it has arrived at your campus.
Prints can only be shipped if a specific Commonwealth campus has been identified on the print submission form. For more details on properly filling out the form, please see the print submission form tutorial.