When classes have registered their 3D Printing Project with Maker Commons, a special code is provided to the Instructor so students can access the class priority queue.  This tutorial will show you how to add the Class Submission Queue.   Once you are logged in to 3DPrinterOS, click on the Printers tab at the top of the page.
Don't have a code, but want to print for a class assignment? Please talk to your class instructor about registering the whole class for a 3D printing project through Maker Commons.
Access 3DPrinterOS at https://makercommons.psu.edu/submit and log in (instructions for logging in: https://makercommons.psu.edu/2019/03/07/preparing-a-print-in-3dprinteros/) 
Select "Printers" from the links across the top of the page
On the right side of the screen, click on the +MORE button and select ADD WORKGROUP PRINTERS from the list of options.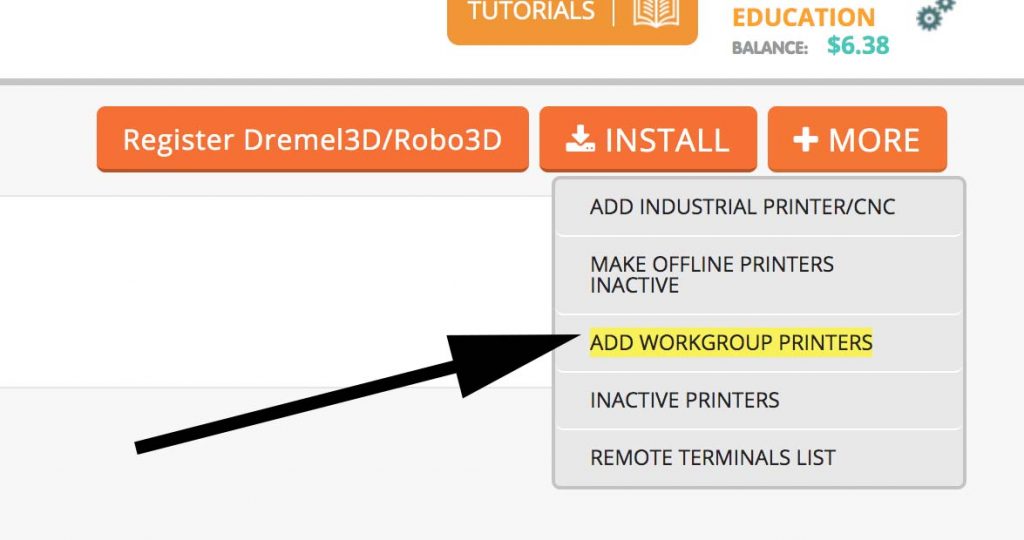 You will then need to enter the Student access code given to you by your instructor and then click Connect to Workgroup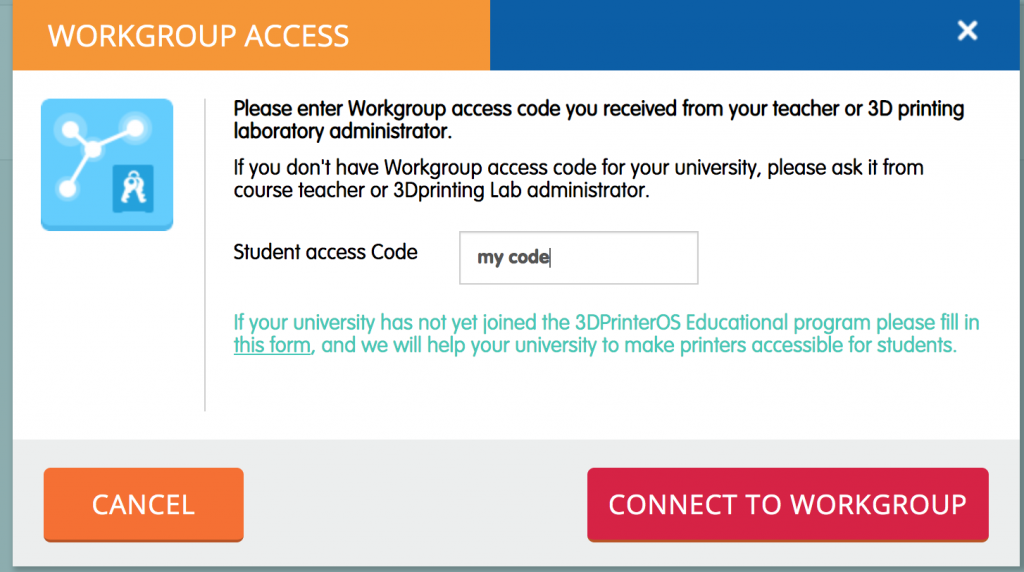 You will now see the Class Submission Queue added to your printers list.  

  You can now submit your sliced 3D model into the Class Submission Queue.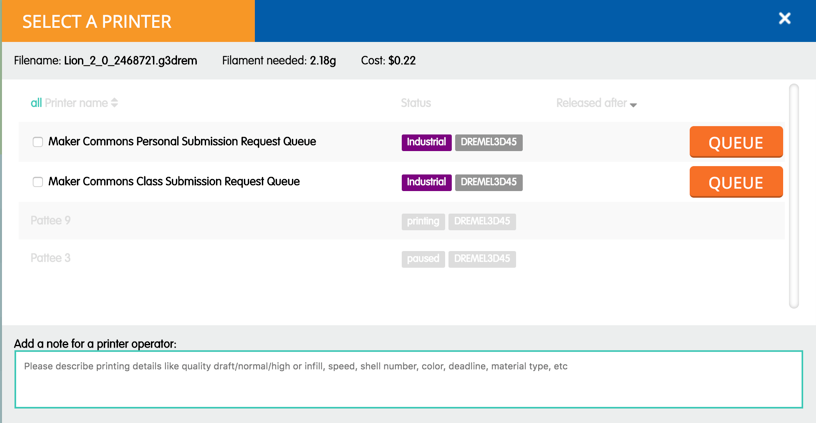 Return to the tutorial for submitting a print to upload, layout, slice, and submit your print: https://makercommons.psu.edu/2019/03/07/preparing-a-print-in-3dprinteros/